Use Solar Heating and Cooling to Reduce Energy Costs
Solar Air Heating and How it Works
Solar heating is easy with the SAM (Solar Air Module) that was originally designed to address problems such as mould, dampness, mustiness and general poor air quality associated with a lack of ventilation. However, the SAM systems have also proved themselves to be very effective for heat contribution during the colder parts of the year.
Not only do the solar collectors contribute directly towards heating by adding up to 35 degrees or more (depending on the number of modules) to the outside ambient temperature on cold sunny days, they also supply fresh, dry air that reduces the amount of moisture accumulated in the house. This solar air heating helps to make the house feel warmer and more comfortable, whilst increasing the efficiency of any other heat sources.
In summary, our SAM system helps to reduce your heating bills in 3 different ways: direct heat contribution increased impact of other heat sources and reducing the comfort temperature. The comfort temperature will generally be higher when there is high humidity, therefore, by lowering the moisture levels in your home you will also decrease the temperature required to feel warm and comfortable.
The SAM solar heater draws fresh air from the outside into the solar collector module, where it remains while the sun heats it. Once the air in the collectors reaches the desired temperature, a solar-powered fan ducts the warm, dry air into the house.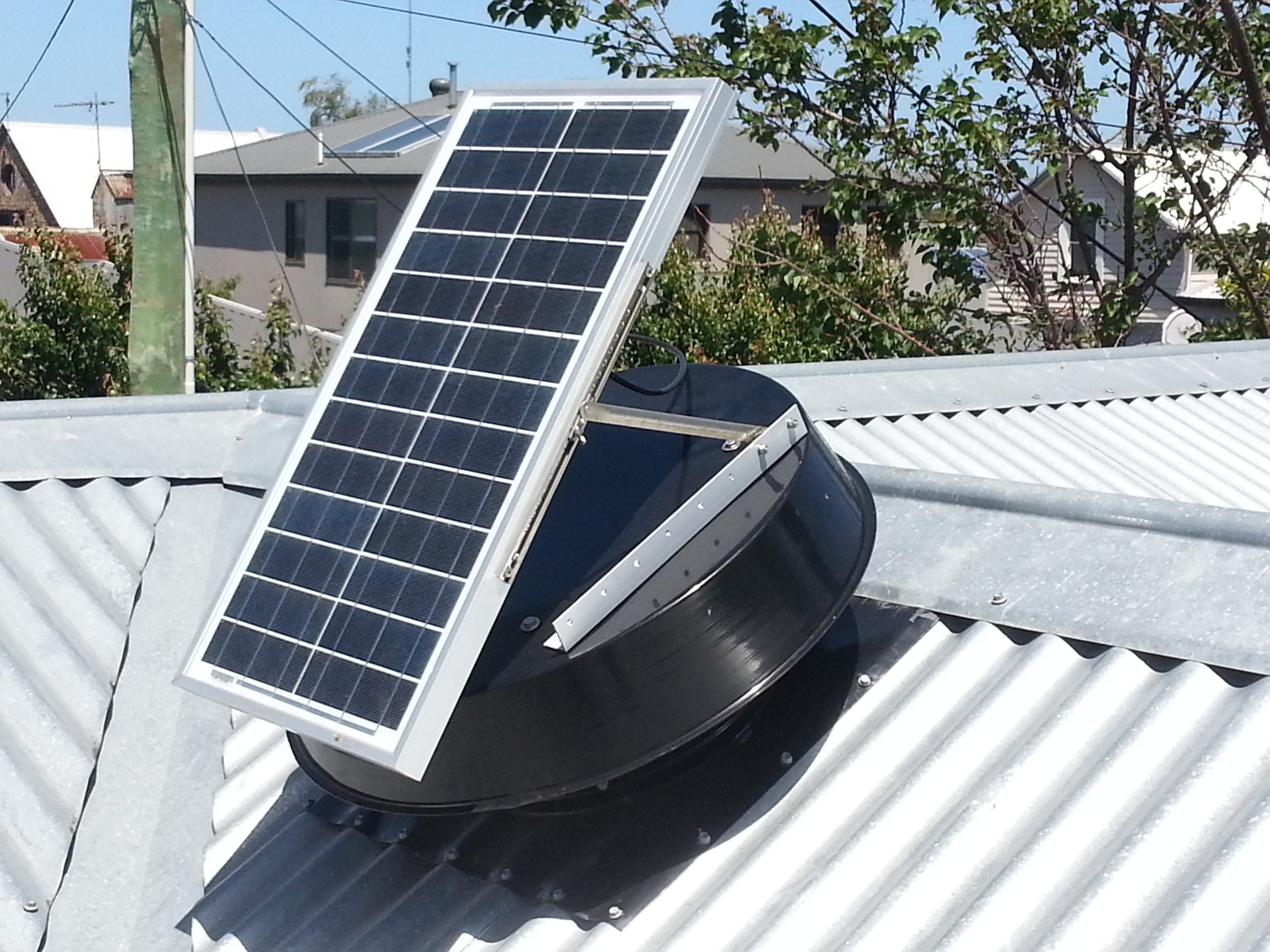 Solar Whiz
The Solar Whiz acts is a highly effective and powerful solar ventilation system. It is designed to help reduce the temperature in spaces that tend to accumulate heat. Roof spaces tend to be the main focus for Solar Whiz installations, but indoor rooms can also be effectively targetted with our units.
The Solar Whiz is a solar-powered heat extraction fan, which could save you hundreds of dollars on your energy bills every year. This is made possible by extracting the hot air from your roof space which increases the efficiency of your ducted evaporative cooling or air conditioning system. This will reduce the cooling costs for the whole building.
Extracting heat from an attic or warm rooms results in a cooler home and more comfortable indoor summer temperatures. Click through to see our animations on how the Solar Whiz energy-efficient air conditioner works. Solar Whiz can also be fitted with a smaller heat extraction fan to remove hot air from a single room.
In-Ground Cooling Systems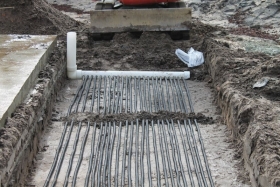 GES also offers a solar alternative to air conditioning for smaller areas. The In-Ground Cooling (IGC) system offers solar cooling and air conditioning by drawing fresh air (or if preferred recycled air from inside the house) through a series of small diameter pipes hooked up to entry and exit manifolds. This fresh air is then supplied into one room or a small area for sustainable cooling.
This ground cooling system is powered by a solar panel but may instead be powered via a power pack if you wish to run the in-ground air cooling system at night.
You can read more about this innovative cooling system here.