Solar Air Heating System with Solar Air Heater
SAM (Solar Air Module) is a solar air heating unit designed to reduce the cost of heating your home while allowing for a direct heat contribution. The modules of the Solar Air Module (SAM) harness the energy from the sun to efficiently reduce stress on your existing heating system, which will allow the house to warm up faster.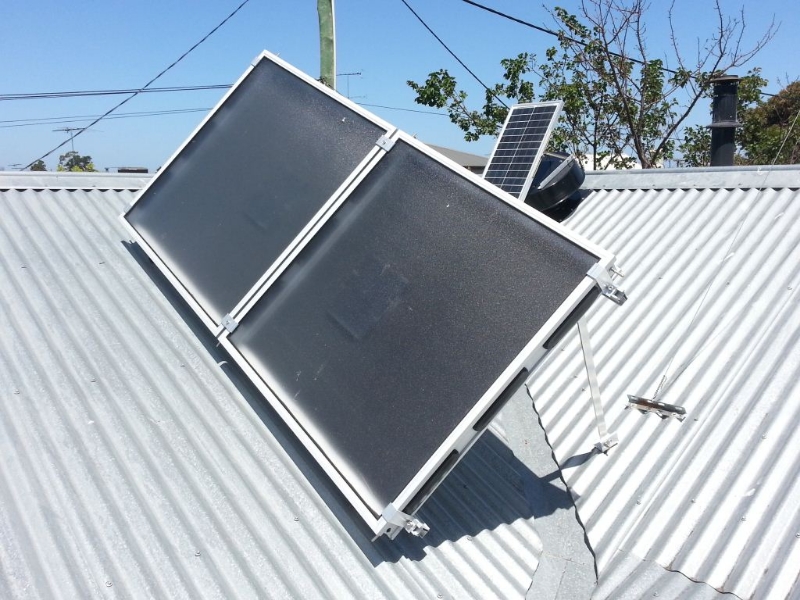 The solar air heating system is modular,  which allows for the addition of solar air heater modules as your require them around your home. The larger the space in your home, the more modules you can add to your bank of solar air heater collectors. This allows for flexibility to accommodate large and small rooms depending on the type of house you own, ensuring effective solar air heating.
All the while the solar air heater helps to reduce your carbon footprint and improve indoor air quality in your home. The SAM system may be set up to take advantage of lower nighttime temperatures and supply air cooling through night-time operation to provide eco-cooling overnight.
There are a number of health benefits with SAM too, such as asthma reduction and prevention of mildew and mustiness in the home. This self-sufficient solar air heating system supplies its own energy to run efficiently up to whatever temperature you adjust it to (using the adjustable thermostat which is supplied with your solar air heater).
Installation of Solar Air Heating System
It is recommended to install your SAM solar air heating collectors at a high angle (approx. 55 degrees depending on latitude) to capture the maximum available amount of heat in the collector during the cooler months of Autumn, Winter and Spring.
Depending on your installation requirements, roof-mounted installations are the norm, however, for smaller solar air heating installations, it is also possible to mount the units on walls. Mounting kits are available for both metal and tiled roofs to ensure your solar air heater fits well on your roof.
Warranty & Delivery
10 Year Warranty on the PV panels and 2 Year Warranty on all other components of the solar heater system. The Solar Air Module has Australia wide delivery available.
Head over to our warranty page to find more information.
Is there a DIY option?
There sure is! We provide all the instructions and documentation so you can get up there and install your SAM solar air heater as soon as you receive it, kicking your solar air heating system into gear!
Solar Cooling with IGC- A Great Alternative to Solar Air Conditioning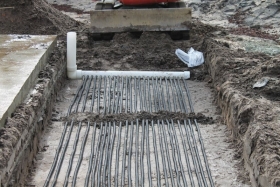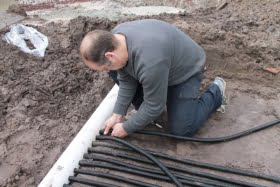 GES also offers a solar alternative to air conditioning for smaller areas. The In-Ground Cooling (IGC) system offers solar air cooling and conditioning by drawing fresh air (or if preferred recycled air from inside the house) through a series of small diameter pipes hooked up to entry and exit manifolds. This fresh air is then supplied into one room or a small area for sustainable cooling. The cooling fan is powered by a solar panel but may instead be powered via a power pack if you wish to run the in-ground air cooling system at night.
Use this link for Full Details on our solar air heating system.