Tube Skylights or Solar Skylight Alternatives?
If you can't fit a traditional style tube skylight where you want it – or you would like a better light distribution, whilst maintaining the feel of natural light, Solar Light Whiz solar lights may be the answer you are looking for. Not only will these solar skylights provide excellent lighting, but they also offer the option of using the solar lights at night.
Tube Skylights – Bushfire Rated Solar Skylight Alternatives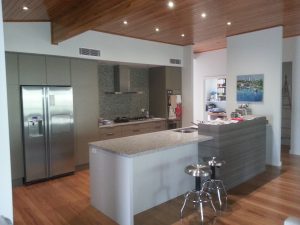 While it is possible to install traditional tube style skylights as a bushfire rated solar skylight, installations are complex and quite expensive. Why not deal with the problem in a simple and cost effective way and install bushfire rated solar lights from Solar Light Whiz?
Installing Solar Light Whiz is simple and easy – so if you are a bit of handy man – why not save your self the installation cost and install your solar lights yourself!
Click on this link, if you would like to know more about the Solar Skylight alternative to tube skylights.
Solar Light Whiz Imitation Skylighting – Anywhere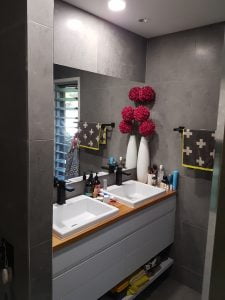 Solar skylights from Solar Light Whiz is the smart modern alternative to traditional tube style skylights. Solar lighting can be installed anywhere you want light, without having to worry about roof lines, hips etc.
The Solar Light Whiz LED lights allow you to connect multiple solar lights to one single solar panel – so that you can distribute the light better – and have proper solar lighting throughout the whole area you want illuminated – not just a part of the room.
Generally, distributing traditional skylights to get an even light throughout the room is cost prohibitive. With Solar Light Whiz, the difference between one large light or multiple smaller solar LED lights is minimal – but the benefits of good light distribution are significant.
Solar Lighting in multi-storey homes and buildings – Solar Light Whiz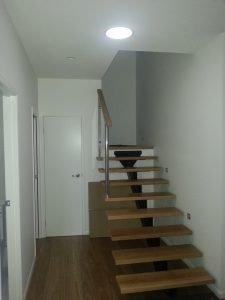 If you live in – or have visited – a multi-storey home you will know how dark the downstairs areas can be, especially corridors, hallways and internal rooms like toilets and laundries. Installing solar lights with one or multiple solar skylights will make a huge difference to the feeling of these rooms for anybody entering your home.
Follow the link to view/download more information in the Solar Light Whiz brochure.